McDOWELL SONORAN CONSERVANCY TRAILS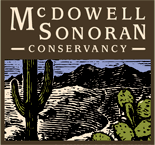 Three cheers for the McDowell Sonaran Conservancy and their network of trails here in Scottsdale, Arizona.
<! : 5gc 5gc o3s>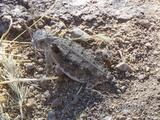 Here in the United States, especially in the western states, urban sprawl has mutated into suburban spread. Many of my favorite countryside running spots have become housing developments and quiet streets have become commuter-traffic arteries. When I lived in Atlanta we had Stone Mountain, they had recently opened the Silver Comet Trail and the Alpharetta Greenway, popular public-use, paved paths for running, rollerblading, and bicycling. These paths allow Atlantans to enjoy the green Georgia countryside.

Scottsdale, Arizona, is at the northern end of the Sonoran Desert, a rocky land of saguaro, barrel, and cholla cactus. The McDowell-Sonoran Conservancy (MSC) preserved a few square miles of desert wilderness and carved some public-use trails through the preserve. Most people use the trails for hiking, but there are a few runners like me and some intrepid mountain bikers.

There are three main MSC trails, Lost Dog Wash, Sunrise, and Ringtail. When I first explored this area just over a year ago, there was one trail, Lost Dog Wash, and a rocky jeep road. The trail has rocky footing, tricky in places, but its footing is good enough for running that I used it for my "tempo" runs last summer.

While the trail wasn't well marked back then, it wasn't too hard to figure out where it went. There are some high and low points, but this trail has little elevation change. The high point of the Lost Dog journey is a vista point with a view of Frank Lloyd Wright's Taliesin residence, the local branch of the Arizona Canal project, Scottsdale Airport, and the sprawling growth of the valley in the distance. Lost Dog Wash is about 10 Km (six miles) round trip with several similar-length options at the north end, so longer journeys are available.

<! : 591 591 h6e>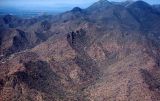 During 2004 summer the MSC made the Sunrise Trail through the preserve, over the McDowell Mountains. Unlike Lost Dog Wash, the Sunrise Trail has significant elevation change, about 400 meters (1300 feet) up and back down the other side, and several mountain-pass-vista viewpoints. There were a couple of spots too steep and slippery for me to run and I noticed they have been rerouted and re-surfaced for the better. In its full-length version out and back, the Sunrise Trail is aboug 15 Km (nine miles).
<! : 596 59f jhv>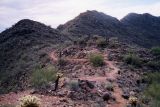 Most recently, the MSC folks tore up that awful jeep road and replaced it with the Ringtail trail about half of which is tough and hilly and the other half winds leisurely through desert flora. Going around the Ringtail adds about 2.5 Km (1.5 miles) to my Lost Dog Wash runs and one kilometer (0.6 miles) to Sunrise Trail.
Normally, I'm not one to get excited about political processes, but here is one case where something good came out of cooperation between a volunteer organization and local government. Would it have happened better, faster, and cheaper some other way? I don't know, I can't say, but I do know I'm happy with the result. Amid growing sprawl and increasing congestion, I have a terrific place to run 13 Km from my house, close enough to drive before work on a weekday or to bicycle to and from on a weekend morning.
When they made these new trails the MSC folks added really good signs. Along with directions are distances and warnings about steep, narrow, or rugged trails not recommended for horses or mountain bikes. The fat-tire crowd probably sees dire warnings as a challenge to be savored and another chance to meet their friends working in the local Emergency Room (ER).
<! : 53c 53c h9c>
I was told that there was some local resistance to the trails, a desire to keep the desert as a pure and isolated wilderness. (I would call this a "tree-hugger" mentality except that there are no trees in this desert and hugging a saguaro cactus would be most unpleasant.) As there is a lot of Sonoran Desert out there in southern Arizona and northwest Mexico, the compelling reason to preserve these few square miles is so we can enjoy them. We're a long way from Yellowstone's snowmobile traffic jams or Yosemite's hoards of hikers. I might see two or three people in 10 Km (six miles) on a weekday morning, maybe a dozen on a weekend. I expect that number to increase, maybe to double, when they put in a new trailhead facility with adequate parking, maps, and restrooms, hardly enough to make the trails feel crowded.
Well, I'm very happy to have these trails in Scottsdale and I support the McDowell-Sonoran Conservancy (MSC).